B2C Article - Build a strong working relationship with your boss
Build a strong working relationship with your boss


It's well known that people join a company and leave a manager. While employers have a vital role to play in
developing stronger relationships with their team
, employees are also active participants in creating a productive working relationship with their boss.
According to our recently released
Hays Salary Guide
, 62% of employees surveyed are satisfied with their current direct manager. However, of the 67% who plan to look for a new job or are open to opportunities in FY22/23, 37% cite a poor management style or workplace culture as the reason. We also found that over a quarter (26%) believe improved support from their boss is important to them in the year ahead.
Employees can proactively influence the level of support received from a manager. Here's how to build a better working relationship with your boss.
How to improve your relationship with your manager
Being able to build a productive professional relationship with your boss will serve you well throughout your career. Here's how to manage up and get the best out of your manager.
Communicate openly and honestly
To enhance your working relationship with your manager, start with quality conversations. Establishing good
communication skills
is essential – miscommunication can be the cause of many relationship breakdowns, so keep the lines of communication with your boss open. Be brave and have authentic conversations about your workload, challenges, opportunities and achievements.
Take the initiative on creating space for regular touch points through scheduling weekly or fortnightly one-on-one meetings to gather feedback and discuss current tasks, progress and ideas. You can then monitor performance and make any necessary adjustments.
Use these meetings to understand the organisation's and team's goals and company values, too and be open and ready to receive feedback even if it isn't always positive. These check-ins can also be used to clarify expectations so you can deliver valuable work against key priorities to benefit both you and your boss.
Adopt their style
Understand your manager's working preferences, then find ways you can match their working style in a way that's still productive for your outputs. Adapting working styles to find a place where you can work together in harmony will help establish a unified relationship.
The best way to do this is to ask. Do they favour frequent informal conversations or one formal weekly meeting? Are they more responsive to chat, email or calls? Do they want to analyse the details of an approach or skim an overview? Are they more receptive at certain times of the day?
Respect differences of opinion
Good leaders create an inclusive environment and value diversity of thought and ideas. They give and receive feedback, constantly searching for the best ways to solve for problems without ego being involved. And they create spaces where team members feel safe to do so.
When differences of opinion occur, keep emotions under control and remain solutions focused to maintain a positive relationship. Draw on your
critical thinking skills
to rationally consider the problem and all possible solutions, not just your own and use
interpersonal skills
to collaborate effectively. If needed, ask your boss to explain their idea in more detail to help you understand their perspective. If you think another solution is better, politely and professionally present it to them and discuss both ideas openly to arrive at the best solution together.
Take control of your own career
We all have personal and professional goals. While your boss should support them, it's not their role to plan your career for you. Manager-employee relationships can falter when an employee places unrealistic expectations on their manager's role in their career advancement. Your manager's advice and ability to connect you with opportunities is invaluable, but it's up to you to design your future career path.
Rather than telling your boss you want to advance your career, provide the direction and an action plan that you would like to take. Set a regular moment in time to reflect on your ambitions and use a
Career Goal Planner
to plot progression. With this in hand you can present the plan to your manager and ask for their support. With a solid business case, a good manager will assist you.
Your boss is not an expert at everything
Your manager may not always have the answers you need. Accept that your boss is human, we all make mistakes and resolve to learn from each other and together.
Take initiative and identify areas where your manager could use additional support – even if that support falls outside your current job description. Predict challenges and present solutions before they become obstructions. Offer to help, even if
upskilling
is required before you can add additional value. This is a win-win – motivated and productive employees regularly upskill for both their own career and their organisation's success.
Be positive
A positive attitude is contagious. People tend to avoid negativity, so a positive attitude will improve the way people see you. This includes your boss, who will appreciate it when you are encouraging, kind, give your time to help team members and are solutions focused. By supporting others and displaying optimism, you'll enhance your reputation with your manager.
Don't forget the basics
Your boss is a human being as well, so engage with your manager on topics beyond work to build a warm rapport. Ask how their weekend or evening was and use your organisation's social events to get to know them better.
Your relationship will never be strong if your
work ethic
is sub-standard, you regularly
miss deadlines
, or you don't
work well with other team members
. Trust is vital, so be reliable, professional and produce quality outcomes. All the work you undertake to develop a strong relationship with your boss will be for nothing if they lack confidence in you.
Why these solutions will help your career success
A positive and productive relationship with your direct manager is mutually beneficial. While they benefit from an employee who achieves quality outcomes, the value to you is equally impactful.
Your manager is a key decisionmaker in your career progression with your current employer. With a strong relationship, they could be more inclined to assign you interesting tasks, consider your ideas, provide upskilling opportunities and recognise your successes.
They can influence your progression externally too, through positive references. The more they know your work, the more they can confidently recommend you.
And while managers should keep their staff apprised of organisational goals and priorities, with a good relationship in place you're more likely to ask additional questions and understand the complete picture.
Your morale and job satisfaction will also improve. Your boss can significantly impact your level of workplace stress, frustrations and anxiety, whether real or imagined. In a healthy relationship, your general sense of happiness at work improves.
B2C article | 3 columns block | salary guide, related salary advice, hays learning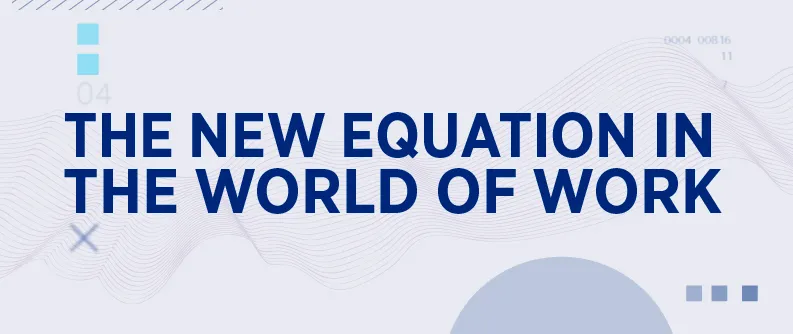 Hays Salary Guide 2022-2023
The annual Hays Salary Guide remains the definitive snapshot of salaries, workforce and recruiting trends for more than 1,250 jobs across the region.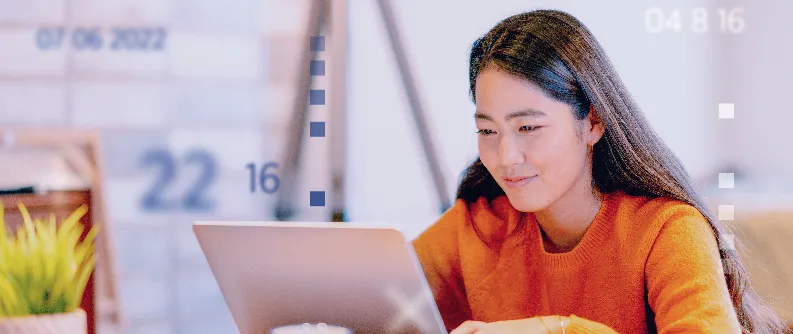 Hays Learning
With free access to hundreds of courses, develop the skills you need to future proof your career. Upskill anytime, anywhere. Simply sign into our easy-to-use free online learning platform.