B2C article - Read on to find out why learning new skills is so important for your career and how you can prioritise it
Why learning is so important for your future career and how to prioritise it

More employees realise that the pace of change is moving so fast that the need to continually develop new technical and soft skills is key to remaining job fit and competitive. Learning and development has become a key item on everyone's to-do list.
Organisations have long understood the importance of internal learning and development programs for their employees, however in this year's
Salary Guide
we reported a strong trend in employees undertaking upskilling of their own accord. More than 44% of respondents developed technical skills in the past year, with 35%
acquiring soft skills
and 26% learning digital skills, all outside their place of work.
Growth mindset
The biggest factor impacting your ability to stay relevant is to transform your mindset to focus on personal growth. A growth mindset means you are open and willing for change to happen and believe that your skills can be grown and developed.
A commitment to lifelong learning also means being resilient the moment things don't go to plan. As we learn, we all make mistakes when trying to apply new skills. No one could ride a bike the first time they got on one, it took practice, the same applies to any new skills we try to acquire. As you learn, ensure you communicate with your manager that you are trying to implement new skills into your current workstream. This will help establish new expectations from your manager and allow them to give you the space to try or find ways to effectively help you on your learning journey. In the end, everyone wants to see others succeed on their learning journey.
Identify learning needs
If planning to undertake a
learning program
at work, discuss your development goals with your manager to help identify formal training opportunities, key performance indicators and gaps in your current skill set. It can be invaluable to have an outside perspective at this stage – they can help identify any blind spots. Your manager can also help in connecting those skills to organisational goals and strategies. Having a third person as part of your learning journey can keep you accountable for your own development. Part of developing a growth mindset is ensuring you don't stall and revert to your comfort zone – maintain momentum to reach your goals.
Soft and hard skills
Both soft skills and hard skills have their merits. Soft skills will help support the technical skills that you develop. For example, the soft skill of teamwork can directly aid you in the technical skill of strategic planning, in being able to work effectively and creatively with a strategy team. Soft skills are often new ways of thinking that help you alter your mindset for different situations and enhance emotional skills. Developing these is most often through informal learning, so setting aside one or two hours a week to listen to a podcast or read a blog that is centred around your area of development can help you learn new soft skills.
Technical skills will usually entail more formal learning pathways which most often require training courses that reward with recognition at the conclusion in the form of a certificate or degree.
Previously these types of learning required dedicated days, weeks or even years to accrue however, the trend towards micro-learning means each element of the course is broken down into smaller courses. These smaller chunks of learning make it easier to incorporate the programs into your day-to-day life.
Preparing for the future
As with identifying where your skills are lacking now, you should also formulate a
personal development plan
of what you want your future career to look like. Consider browsing through postings for jobs that are a level or two above where you're currently at in your career and note the listed skills that you have yet to build. Setting out your professional growth objectives will guide you towards the career growth you want.
Seek a mentor
Remote and hybrid working offers many benefits for work-life balance and mental health and wellbeing, however, the reduced facetime with your senior leaders can make it more difficult to gain knowledge from their deeper experience through social learning. Try to schedule in regular conversations with an emphasis on natural engagement rather than fixed agendas to encourage a transfer of information and social learning.
Mentorships are a more formal approach but can be invaluable. Enlist the help of your more immediate manager to identify people within the wider business that might have adjacent roles. Approach with a request in the first instance to see if they would be interested in a
mentor/mentee
relationship and then take the initiative to schedule regular meetings with a framework of what you'd like to discuss or learn from them.
Take advantage of work resources
If your work has a learning and development program or an online learning resource to allow workplace learning, access it and see if there are options already in place for learning that relate to your line of work. This can also apply if your team has a shared learning chat on Teams or Slack or any other communication platform. Create a social learning culture where team members are actively sharing interesting content that they found and provide context about why it matters to the team and company. This will help others while also reinforcing your own learning.
Learning should be relevant and consumed in the way you learn best
The how you learn can be just as important as the what you learn when remembering lessons. There are many different theories about learning styles, but in broad strokes they can be broken into visual, auditory, kinesthetic and reading/writing. Try to identify your learning style and search out content that matches not only the content you want to learn, but how you'll best learn it as well for the most success in retaining the information.
However, regardless of the how or the what, if you've selected learning courses that align with your future ambitions and identified gaps, you will have the necessary context to adapt and embed the skills. Being able to understand the context of the skills within what you're hoping to achieve will result in better retention.
Create opportunities to test skills
If you bought your manager into the learning journey you've embarked on, gaining their permission to work on projects that directly relate to your new skills shouldn't be a problem – applying new lessons in real time will reinforce the information. Just be sure to share with your team that you're trying stuff out for the first time, so new skills might take some time to perfect.
Choose a maximum of three key takeaways and implement them into your day-to-day work. The key is to start small, and build from there, otherwise it can be quite overwhelming. While it might be tempting to exercise the whole swath of skills, limit the scope for better outcomes.
In the current job landscape, access to
online courses
such as Hays Learning and immediate training has never been easier. Investing in your own learning will ensure you continue to grow throughout your life.
B2C article | 3 columns block | salary guide, related salary advice, hays learning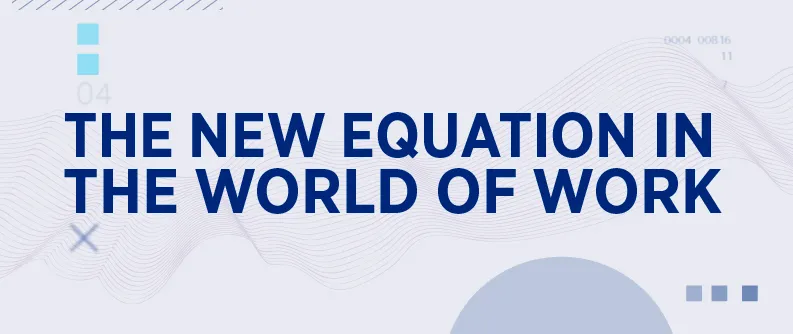 Hays Salary Guide 2022-2023
The annual Hays Salary Guide remains the definitive snapshot of salaries, workforce and recruiting trends for more than 1,250 jobs across the region.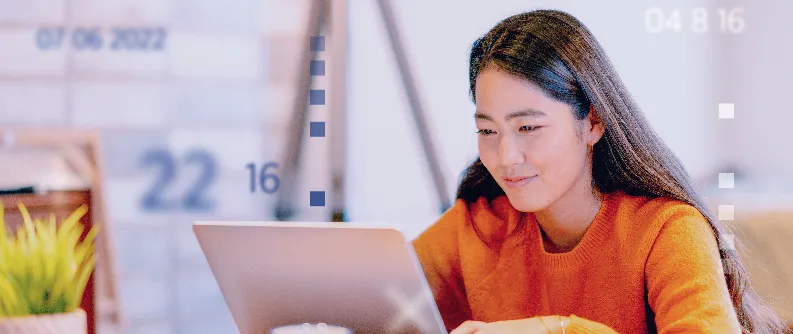 Hays Learning
With free access to hundreds of courses, develop the skills you need to future proof your career. Upskill anytime, anywhere. Simply sign into our easy-to-use free online learning platform.