Coming to Australia | Main Region - UB
Coming to Australia


Moving to Australia to work offers many advantages, including an enviable work-life balance, quality of life and competitive salary. But relocating also offers many challenges, from finding somewhere to live to opening a bank account. For most people, the biggest challenge of all is finding a job in Australia.
Relocating is made so much smoother when you already have a job lined up. That's where the Globalink team at Hays can help.
About Globalink at Hays
We are a London-based team of recruiters who support skilled professionals relocating to Australia. Over the last 15 years we've worked with thousands of professionals to find them permanent or temporary jobs in Australia.
Provided you have a valid work permit or visa, we can help you secure a job in Australia with employers who are currently facing a skills shortage and looking for overseas talent to fill the gap.
We work with skilled professionals currently located in:
United Kingdom and Ireland
Europe
Canada
The United States of America
Expertise based on experience
Our team of recruiters have all lived and worked in either Australia or New Zealand. Our experience allows us to offer you real-life, practical career advice to help ensure your relocation is successful and you advance your career in Australia.
Who we help
We can provide you with access to jobs in Australia if you are:
An expat living in the United Kingdom or Ireland who is looking to return to Australia.
A non-citizen living in the United Kingdom or Ireland who wants to move to Australia and qualifies for a valid work permit or working visa
A non-citizen with a 12-month working holiday visa
How we can help
There are strong career-advancing job opportunities in Australia for skilled professionals. At Hays, we aim to connect you with suitable job opportunities. Our service includes:
Providing expert insights on current skills in demand, salaries and market trends
Sharing advice on writing your resume and cover letter for the Australian market
Identifying suitable employers who are looking for talented professionals in your field
Arranging interviews prior to your departure, dependent on demand in your field
Discussing visa and work permit requirements for non-citizens
Jobs we recruit for
Provided you hold the necessary visa, we recruit the following jobs in Australia from our London office:
Senior Finance:
Financial Accountants, Management Accountants, Commercial Analysts, Financial Analysts, Finance Managers, Finance Business Partners, Internal Auditors, Financial Controllers, Tax Managers and Business Services Managers.
Accountancy Support:
Accounts Payable Officers, Assistant Accountants, Accounts Officers, Credit Controllers and Accounts Receivable Officers.
Construction:
Quantity Surveyors, Construction/Project Directors, Project Managers, Site Managers, Project/Site Engineers and Qualified Tradespeople.
Engineering
Electrical Engineers (power industry), Civil & Structural Design Engineers, Geotechnical Engineers and Building Services (M&E and HVAC) Engineers.
Architecture:
Project Architects, BIM Designers, Revit Technicians, Chartered Architects and Town and Urban Planners.
Marketing & Digital:
Marketing Managers, Brand Managers, Digital Marketing Managers, Social Media Managers, CRM, PR Managers, Communications Directors and Marketing Directors.
Office Support:
Receptionists, Project Administrators, Project Coordinators, Data Entry Operators, Sales Coordinators, EAs, PAs, Customer Service Officers, Administrators, Office Managers and Team Assistants.
Human Resources:
HR Assistants, HR Coordinators, HR Officers, HR Advisors, HR Business Partners, HR Managers, HR Directors, Recruiters, Talent Acquisition specialists, Learning & Development Coordinators, Learning & Development Advisors and Learning & Development Managers.
Common Q&As
Following are the most common questions we're asked by people looking to relocate to Australia for work:
I am returning to Australia after many years overseas. How can you assist me with my job search?
With an extensive network of offices across Australia, we have a local team of consultants ready to support you, wherever you call home.
Registering with Hays means you will be connected with an expert recruiter in your field and can start your initial job search conversations in the same time zone. We work closely with our counterparts in our Australian offices to proactively plan your job search and identify organisations that are interested in your experience. Our aim is to identify a list of key employers and, where possible, line up interview before you arrive back in Australian.
Our team also offers our own insights on the transition home – something we've all done ourselves!
Is the Globalink service at Hays free to jobseekers?
Yes, our professional consulting service is free if you are relocating.
How does my salary compare to market rates in Australia?
To compare your current salary to typical market rates in Australia, our local
Hays Salary Guide
provides a comprehensive analysis of today's typical salaries. Or you can use our simple
salary checker tool
to quickly view salaries for your job in Australia.
We're also available for a confidential discussion about salaries and temporary and contract rates for jobs in Australia.
Is it possible to secure a job or interviews prior to my move to Australia?
We have successfully arranged interviews for many applicants prior to their flight, although this is dependent on staffing demand at the time of your return. In some areas of the job market, where demand is extremely high, job offers can be made prior to your arrival.
I want to emigrate to Australia but don't have a visa – where do I start? Can you help?
Unfortunately, we are not able to consider your application if you do not possess or are not eligible for a valid work permit or visa. For more information on visas visit
https://www.homeaffairs.gov.au
Coming to Australia? Register your interest for a role:
Tell us a little bit about the kind of role you're looking for and one of our consultants will be in contact to help you.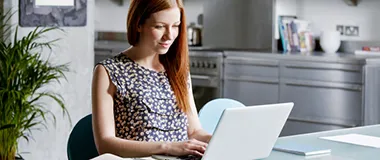 Hays Learning
With free access to hundreds of courses, develop the skills you need to future proof your career.
Sign up for free