Soft Skills Guide | Main Region
Your ultimate guide to soft skills development


Soft skills have always been critical to career success, but their relevance in the workforce continues to evolve. Today, soft skills are universally required for almost every job in every industry.
While soft skills don't come naturally to everyone, they are skills you can learn and practice. To help with your soft skills development, we've created this guide. In it, we answer the following questions:
What are soft skills?
Why are soft skills important?
What soft skills do I need for the workplace?
How can I develop my soft skills?
How can I prove soft skills to employers?
To stand out in your next job search or advance your career, you need to present a complete package to employers – one that encompasses not only the required technical skills, but the necessary soft skills, too. Find out what these in-demand soft skills are to get started on showcasing or upskilling your expertise.
Soft skills bottom region
Sign up to Hays Learning
To aid your continuous soft skills development, we also offer free access to a range of online learning courses through Hays Learning. Our courses include a series designed specifically around soft skills.
With Hays Learning, it's easy to find courses that suit your learning goals, while the flexibility of the online training platform means you'll learn at your own pace at a time that suits you.
Sign up today!
For tech professionals, sign up to access a range of free
IT-specific courses
to help you achieve career success in the world of IT.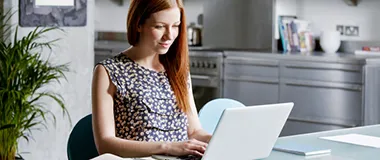 Hays Learning
With free access to hundreds of courses, develop the skills you need to future proof your career.
Sign up for free
Skills Advice
Learn how to quickly and successfully embrace change at work.
---
Understand why effective communication skills are essential.
---
Enhance your ability to make logical and informed decisions.
---
Learn how to collaborate and communicate to achieve outcomes.
---
Listen to the podcast to learn how to give a presentation that will impress the c-suite.
---
Understand what it takes to solve problems effectively.
---
Find out what 7 essential soft skills you need today to impress the hiring manager.
---
Discover how to develop great teamwork skills in the workplace.
---
Learn how to collaborate and communicate to achieve outcomes.