Career Objective | Main Region | UB
How to write a career objective for your resume


When you update your resume, it's important to craft a compelling career objective. Your career objective resides at the top of your document and is your first opportunity to make a good impression.
Knowing how to write a career objective that appeals to hiring managers takes time and careful consideration. Here we share our tips on how to write yours.
What are career objectives?
Your career objective, in the context of your resume, is a succinct elevator pitch in written form.
This resume objective highlights your overall
career goal
and what you can offer an organisation in pursuit of that goal. It also draws attention to your relevant skills, experience and achievements.
In total, resume objectives should be two to three sentences maximum. That means each sentence needs to count. Otherwise, it might not matter how great the remainder of your resume is. If your career objective doesn't hold up, time-pressed hiring managers might not continue reading.
Career objective examples
Now we know how important your career objective is, the following examples show what a well written career objective looks like in practice.
Example one
"Design graduate with specialist knowledge of digital content planning and production and high-level proficiency across the Adobe Creative Suite. Seeking to develop and contribute advanced design skills in a creative agency servicing clients in the FMCG sector."
What works: This career objective lists the applicant's current role (design graduate), key strengths (specialist knowledge of digital content planning and production), skills (Adobe Creative Suite) and goal (to develop… in a creative agency). The applicant also highlights their main value proposition (contribute advanced design skills).
It does it all in two sentences.
Example two
"Primary school teacher with 10 years' experience in regional and metropolitan schools. Excited to continue inspiring a positive learning culture. Seeking to extend award-winning leadership experience in a metropolitan primary school."
What works: This career objective reveals a lot about this teacher at the outset. It highlights the diverse learning environments they have worked in and quantifies their experience. The last two sentences reveal the value this teacher has to offer and their main career goal.
Example three
"Registered nurse with five years' experience in general practice. Seeking an opportunity to apply my expertise in vaccine, wound and chronic disease management. Eager to support patients, doctors and administrative staff in a general practice setting."
What works: This job applicant shares their experience. They state their specific strengths. They touch on the contribution they want to make. They also specify the type of nursing they are interested in.
How to set career objectives for your resume
Now that you've seen three career objective examples, it's time to set career objectives of your own. Here, we break down the key steps to set a perfect career objective.
Choose challenging goals
Career goals, in general, should be challenging enough to be motivating. You don't want your potential employer to think you're unambitious. Nor do you want them to think you're unrealistic.
A career objective that's challenging but realistic is a good balance.
Emphasise your value
Your value deserves further iteration. After all, your career objective not only tells a hiring manager what you want from an organisation, but what you have to offer, too.
Therefore, think of the most significant contribution you can make to the organisation you want to work for. Research the organisation. Dissect its job description and mark up the key requirements. Think about why you can deliver on these.
Then, summarise how your career has prepared you for the job you want. What career experience do you have that best demonstrates this?
Finally, show how the job you want aligns with your current career ambitions. Take care not to set your parameters for your ideal career too narrow. Show your sense of career direction, but also show your inclination to consider a range of good opportunities.
Focus your goals
Once you've set your career goal, ask yourself if you can refine it. Repeat this process until you can't make any further improvements.
This will ensure your resume objective is focused and clear to the reader, which is important when they want to know what you'll offer their organisation long-term.
How to write a career objective for your resume
Now it's time to put pen to paper and write your own career objective statement. When writing an objective for a resume, start with a very succinct bio that includes your job title and experience. For example, "Project engineer with six years' experience in the mining sector."
Follow up with a sentence that outlines your relevant key strengths. These should include both hard or technical skills as well as soft skills (such as communication skills). For example, "Strong project management and IT skills and proven acumen in planning, design and construction."
Finally, share your career objective by stating the contribution you want to make to the organisation. For example, "Interested in applying my project engineering experience to rewarding projects in the local mining sector."
Overall, this career objective reads as follows:
"Project engineer with six years' experience in the mining sector. Strong project management and IT skills and proven acumen in planning, design and construction. Interested in applying my project engineering experience to rewarding projects in the mining sector."
While it's important to stick to the recommended two to three sentences when setting career objectives, don't load your sentences with so much detail that they become too difficult to read. Break two sentences into three if required and, as stated above, refine it until you have a succinct and strong resume objective.
Setting career objectives for success
An effective resume objective occupies a small but vital part of your document. It won't secure you a job alone. But a well written resume objective will keep you in the running for one. Whether you are looking to make a career change, use your leadership skills to gain a promotion or simply want to better highlight your professional experience, a good career objective will help you stand out and advance your career path.
Remember, provided your goal is relevant to the position you are applying for, by crafting the perfect career objective you'll win over hiring managers. Good luck.
HaysSearchEntityForm Portlet
Career development rh menu promo block
Refer a Friend | Promo Block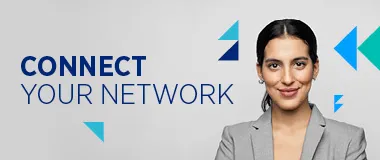 Refer a friend
Join the Hays referral program and we will reward you with a $200 e-gift card for every eligible friend you refer.