8 Tips to ease new job nerves | Main Region | UB
8 tips to ease new job nerves


About to start a new job? It's an incredibly exciting and significant step in your life – but often comes with plenty of nerves as well.
However, you can put your new job anxiety and nerves to good use. When starting a new job, a controllable sense of nervousness can help you perform at your best and help you
make a positive first impression in your job
from day one. It's when those nerves become uncontrollable, however, that they start to damage your efforts.
8 tips to keep your new job nerves in check
If you're worried your new-job nerves could take over here are a few tips to help ease your anxiety:

1. Understand your nerves are temporary
Remember that your sense of nervousness is a temporary feeling and after a few days you'll probably be wondering what you were so worried about. So try to keep it all in perspective. Recall all the things that motivated you to take this new job in the first place – this is a time to be excited.

2. Stop worrying what new colleagues think of you
Resist placing unneeded pressure on yourself from day one. You may feel anxious to impress your new team members, but instant perfection should never be expected. It will only add to your stress and certainly won't help you perform any better in your job in the long run.
Instead, understand that it'll take you a few weeks and even months to get up to speed in your new role – and no one expects otherwise. While it's easier said than done, try to stop worrying about your new team members perception of you and focus on making the best possible first impression you can.

3. Adopt a growth mindset
A person with a growth mindset will see a new job as an opportunity to progress their career and develop their skill set, rather than something to fear and feel anxious about.
You've worked hard and deserve this exciting new career opportunity. You've also tackled and overcome change in your life before. You've had lots of 'first days', so there's a strong chance that you'll come through this first day and the weeks that follow just as successfully. Adopting a positive, purposeful and forward-looking attitude is key to your efforts to develop a growth mindset and keep your nerves at bay.

4. Keep your imposter syndrome in check
Try to silence those voices that tell you 'you're not good enough', because that's simply not true. Instead, reaffirm to yourself that you deserve this opportunity and there's a reason that you were chosen for the opportunity.

You were chosen for this job over many others because your skills and experience are valued by your new employer. In other words, your new boss wants you to be there. It's very easy to lose sight of this when you're nervous.

So, try to stop worrying that you're not as good as you've said you are in interviews, or that you're less capable than your new colleagues. Instead remember how excited you were when you were offered the job with this company – bring that positive mindset into your new workplace.

5. Contact your new manager
If you are feeling particularly worried, reaching out to your new manager can help calm your nerves. Proactively start to build a connection and relationship with your boss. This allows you to reiterate how much you're looking forward to starting your new role, ask questions and get to know them outside the office. After all, becoming acquainted with the person who you'll be accountable to in your new position could help to lessen your fear of the unknown.

6. Talk to a support network
If you're still feeling nervous, connect with anyone in your support network about how you're feeling. Whether it be friends or family, they will be able to give you useful advice and help you keep things in perspective. This, in turn, will help you feel less trapped inside your own head.

7. Prepare for your first day
Thinking ahead and putting in the preparation for
your first week in a new job
will help make the transition much easier by boosting your confidence levels. So, while it might sound obvious, before your first day make sure you know what you're wearing, plan how to get there and ask your new boss if there's any reading you could do to prepare.
8 . Seek professional advice
First day jitters are normal, but if you feel like it's becoming more than that, speak to your GP. A mental health expert can provide strategies to help you control your anxiety with support that can aid you well beyond your first day and week.
Quell your new job anxiety
Rather than denying that you are nervous at all, knowing that feeling of nervousness are perfectly normal and taking steps to manage them will help you make a good impression on day one and deliver your very best work. We hope the above tips help you to do just that, so you start this new chapter of your career on the right foot.
Career development rh menu promo block
Refer a Friend | Promo Block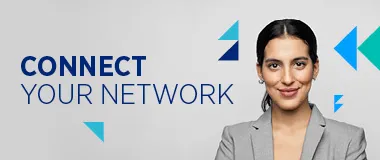 Refer a friend
Join the Hays referral program and we will reward you with a $200 e-gift card for every eligible friend you refer.