Personal development plan | Main Region | UB
Creating your personal development plan


Personal development planning is an important part of self-development at all stages of your career. A personal development plan, or PDP, helps you grow and improve skills necessary to your professional and personal success.
Here we examine why a personal development plan is important and how to use one to advance your career.
What is a personal development plan?
A personal development plan reflects your strengths, weaknesses and goals. The aim is to identify skills for personal improvement then set clear goals for each. Ideally, they should be time bound, short term goals that you can measure.
As part of your plan, determine how you'll develop your skills, such as through workshops, internal training, upskilling and feedback sessions.
A PDP also sets review timeframes. After all, to drive success you must measure progress against your action plan regularly. Then, once a goal has been reached, you can identify your next area of personal development.
You can create a personal development plan in both a personal and career context. Both modes benefit your life inside and outside of work. But a personal development originating in the workplace directly impacts your career progression.
The same is true of a professional development plan. However, a personal development plan has currency in your life inside and outside work – and we share more on the differences below.
Personal development plan vs professional development plan
Both personal and professional development plans focus on self-improvement and so impact your career success, but there are key differences.
Professional development plans capture the exact professional knowledge and technical skills you need to succeed in your chosen field. It targets your specific professional performance and the new skills required for career progression.
In contrast, your personal development plan comprises skills development that impacts your broader life. Many of the personal development skills you require are known as
soft skills
. These might include
interpersonal
,
problem solving
and
adaptability
skills.
But a personal development plan includes essential life skills, too. For instance, digital proficiency, financial literacy and organisational skills. It should also constantly evolve as your personal growth and life goals change.
Personal development plan examples
Your personal development plan is contingent on the skills you want to develop. It's influenced by the organisation you work for and your career stage. Here are three examples of personal development plan goals.
Example #1
A graduate employee identifies time management as the top priority in their personal development plan. They work with their manager to structure a plan that includes time management workshops. They undertake external training. They set goals to become proficient with new time management technologies and applications.
As the employee improves their time management, both at work and in life, they refine their personal development plan and set new goals.
Example #2
A customer relationship manager in the banking sector wants to develop his emotional intelligence. He sees it as an essential step to becoming a better leader. He seeks out and completes an emotional intelligence assessment. This prompts several improvement goals.
He undertakes formal training and asks his manager for new workplace responsibilities designed to develop his emotional intelligence. He practices his active listening skills and strives to maintain a positive attitude. He takes note of his own emotions to become more self-aware.
After keeping track of progress and careful self-reflection, he resets goals as he improves.
Example #3
An IT employee has shot up the corporate ladder. Her work ethic is renowned. Her performance is high. Her expertise is specialised.
However, she has also assumed responsibility for a growing team. Now, it's dawning on her she needs to improve her communication style to get the most out of her team.
She creates a personal development plan targeting communication. She commits to completing a series of workshops. She asks for regular intensive feedback from trusted leaders, colleagues and staff. She sees a mentor weekly.
Her plan has measurable personal goals, outcomes and timelines for self-improvement. She measures the impact her plan is having and refines her goals as she progresses.
Goals for personal development
Following are three common personal development goals that can greatly impact your personal and professional success. When thinking about how to create a personal development plan, these examples can help.
Time management
Good time managers know how to make the best use of their time, both inside and outside work. They arrange their day efficiently to deliver important tasks. They arrive or commence work on time and meet deadlines. But as workloads and life responsibilities increase, you may find you need to develop your time management skills to deliver all that's required of you, both personally and professionally. This makes
time management
goals important for personal development plans.
Digital literacy
Knowing how to effectively use technology allows you to live and work successfully in society. Developing your digital literacy skills will improve how you bank, budget, shop and communicate, for instance. At work, you'll use the technology required to perform your role more efficiently. Including digital literacy as a goal in your personal development plan therefore makes sense for life at home and work.
Communication
Communication is a catch-all term for a wide set of skills that allow you to strengthen and maintain healthy relationships, collaborate and socialise. These include everything from active listening to body language to good email etiquette. It's a key soft skill for job readiness and personal success.
To become a better communicator, identify the areas you need to improve. Our article on
communication skills development
outlines areas your personal development plan can focus on.
What are the benefits of a personal development plan?
A personal development plan is largely about goal setting, which is key to self-development. By understanding your weaknesses and developing learning goals to action and refine over time, you'll grow and improve your skills and knowledge, which will benefit both your professional life and personal life.

Remember that self-evaluation is essential. Set milestones to achieve. Once complete, identify new goals. Successful people are constantly learning and refining a strategic plan for lifelong learning and success.
After all, by making the most of your skills and potential, you'll positively impact your career and life.
HaysSearchEntityForm Portlet
Career development rh menu promo block
Refer a Friend | Promo Block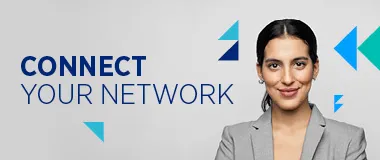 Refer a friend
Join the Hays referral program and we will reward you with a $200 e-gift card for every eligible friend you refer.