B2B Article - How to implement a successful learning strategy
How to implement a successful learning strategy

With the life cycle of certain skills and technologies shorter than ever before, there is a greater need to be constantly upskilling to keep pace and we are seeing employees seek out and embrace the chance for ongoing learning and development.
In our latest
Salary Guide
– 60% of employees say that learning or developing technical skills is important to them in their career, while 41% say that learning soft skills is important for the year ahead.
While many are undertaking learning on their own accord, it is critical for businesses to implement a learning and development strategy to help close the skills gap. And with only 18% of employers planning to leverage upskilling as a primary strategy in closing the gap, this presents an opportunity for organisations to attract workers through offering a comprehensive learning and development program while allowing HR teams to build internal capabilities.
With the importance of having a learning strategy elevated and changing with the needs of organisations, how can you implement or strengthen your organisation's learning and development strategy?
Designing a L&D framework
With the elevated importance of learning and development of an organisation's employees,
skills development
will become an important lever in executing strategic plans. L&D frameworks need to be aligned to strategic plans and embedded in the business-as-usual operational framework instead of being considered an afterthought or a time-draining, box-ticking exercise. Learning programs in the workplace can look very different today.
Course length
There has been a shift away from blocking out a number of days to attend courses at external sites. While not completely redundant, there's an appreciation that this can be challenging to do when the to-do list just keeps growing.
Micro-learning courses break down programs into more digestible proportions which not only make them easier to fit around day-to-day duties, but also allows for better retention of information and ease to implement small skills learnt immediately into the working day. The ease of which these types of courses can be consumed online through e-learning makes them more accessible as teams can learn from anywhere.
Flexibility in learning
While micro- and e-learning can offer more flexibility in digesting set course work for certain skills, learning opportunities can now be found literally anywhere and consumed in a way that offers further
mental health and wellbeing
benefits. For example, encouraging employees to take an hour or two a week to go for a walk while listening to a specific, work-related podcast also offers the chance to step away from the desk and get some fresh air.
Small learnings such as this can be invaluable as they build up over time and can provide great ideas to be brought into work. Encourage senior leaders to lead by example here, small things such as finding an interesting article or podcast and sharing with the team, can help develop team members, and provide a source of social learning as it becomes a normal part of the team process to share information.
Learning at every stage
Development and workplace learning should be implemented at every stage of someone's career and at every seniority level to ensure that education and skill development exists for everyone, even senior leaders.
It can be tempting to relax your learning requirements and offerings as employees climb the career ladder, but in today's ever-changing environment, even those at the board level need to stay abreast. Frameworks for lifelong learning should be at the forefront of everyone's mind, no matter their career level.
Learn, and learning programs, from others
High-performing individuals within business can be a valuable source of knowledge for others. Whether this transfer of knowledge happens through casual lunch and learns, mentoring programs, fireside chats or lectures, they are a key source of IP that businesses should embrace.
External experts
can also provide training platforms that can be easily leveraged for self-directed learning across the business. The programs can be tailored, and often external sources can increase employee engagement.
Create time to engage
Employees need to be engaged at every step, so you need to help them create space for their learning journeys, and again, leaders should lead by example. Ask teams to block out a certain amount of time in their diaries each week to dedicate to learning and consider offering development days that allows employees to truly immerse themselves in training courses.
This is also an integral stage to learn what your people want in the first place. How will they best learn? What do they need to learn? What are they interested in learning about? What learnings will best apply to their professional growth? Take the time to understand your employees, so the learning and development programs you implement will resonate and engage.
Implementing a Learning and Development framework
The design
As with most things, taking time at the beginning to align the learning and development program with strategic business goals will ensure you're embedding the capabilities needed. Then breakdown what skills need to be taught in what way. Some courses will easily be consumed in small doses at the desk, others will require more time-intensive approaches, plan the program accordingly.
Before launch
Successful L&D programs actively engage staff in ways that they like to learn. Formal learning will resonate with some, but others will retain information and skills better through less formal training. Ensuring buy-in and engagement from all levels of management will go a long way to leading towards successful implementation.
Before implementing a new learning program, deliver to a test group to gauge an initial response. This allows for any glitches or errors to be ironed out before releasing and identifies any gaps in process or content.
Learning and development has moved from being a nice-to-have to being a potential winning offering for securing top talent in today's tight labour market and getting it right will only help your business' growth.
B2B article | 3 columns block | salary guide, related salary advice, hays learning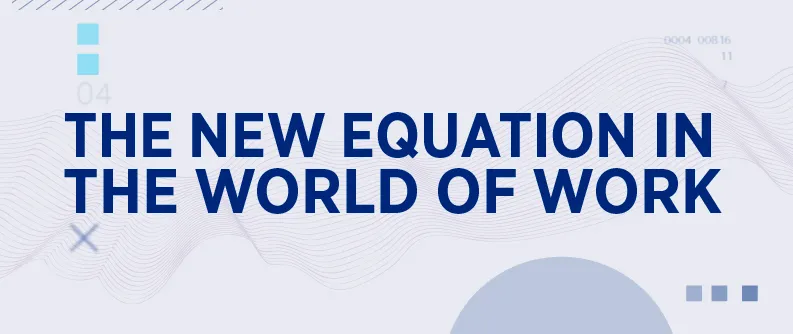 Hays Salary Guide 2022-2023
The annual Hays Salary Guide remains the definitive snapshot of salaries, workforce and recruiting trends for more than 1,250 jobs across the region.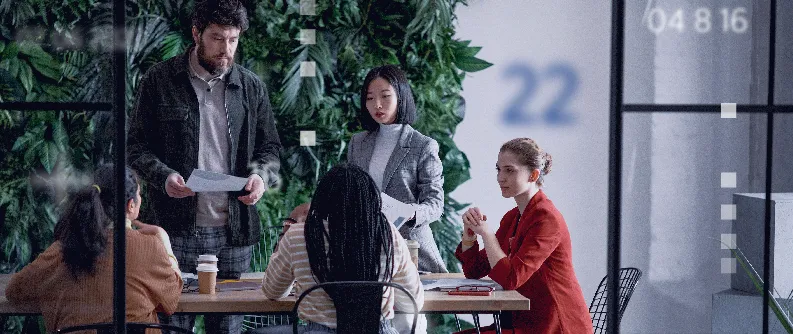 Free online staff training
Upskill your employees in key areas including work transition, professional excellence, and wellbeing with our free training platform, Hays Thrive.