B2B Article - How to create an effective change management process for your organisation
How to create an effective change management process for your organisation

In recent times, it has become ever more crucial for businesses to adapt and implement change management in order to not only achieve success, but gain a competitive advantage.
Even after the immediate impacts of the pandemic which saw many organisations undertake change programs, in the past 12 months according to
Hays Salary Guide
, 34% of organisations have continued to undergo workplace transformations to take advantage of the economic opportunities presented.
Of these changes, 62% were to operational structure, 49% were to digitise workstreams, and 47% were to improve employee skills and capabilities.
It's clear that organisational change and transformations are not a one-and-done proposition in today's environment, and for businesses to take advantage of market changes. An effective change management process as a BAU proposition will allow organisations to build resilience and master change for a competitive advantage.
So how do you master change management? And how do you create an effective process in order to make it an operational imperative?
Best practice change management
To ensure your organisation and teams are set up for successful change management, sponsorship for this new way of working needs to start at the top. Business leaders will need to be informed, and their buy-in entrenched before executing across the wider organisation.
What are you trying to achieve?
A simple question, but one that needs to be clearly defined and understood before enacting any organisational change. What is the reason to do this? What is the desired outcome? What does the return on investment look like? It is critical your business leaders understand the business case in order to deliver a change program, as well as how to measure success at the end of the initial program.
The business case should also set expectations on the time that has to be taken to successfully embed new processes or ways of working. Success of a change program is not just the project itself, but its long-term viability, which can only be measured over months and years, not weeks.
Who should be involved?
You need to be able to communicate a business case to key stakeholders effectively for this to be successful. This is where having a clear ROI is important, as stakeholders in the business need to buy into the change process at an organisational level. Once you have your leadership team aligned to the change needed, every member affected by the change should also be communicated to and taken on the journey, so they feel informed and empowered to cascade programs throughout their days.
Plan, don't react
While agility has been a critical operational goal of businesses over the past couple of years, it is still incredibly important to allow time and space for the preparation and initiation phase of any change program.
Ensure the implementation plan demonstrates the path that needs to be taken and how it aligns with the business' strategic vision. Set out the steps, resources and people required to be involved at each step and how it will be integrated into the business' usual flow of work. The more this is planned and communicated, the impacts will be less.
How to get employee buy in
It is integral that for employees to meaningfully engage with the transformation journey and to maintain morale, changes aren't sudden or unexpected. Employees need to be taken on the journey of why the program is important, what their role will be, and what the benefits to them will be on the other side.
This is outlined in the Prosci ADKAR model, (Awareness, Desire, Knowledge, Ability, Reinforcement) which was developed by Prosci founder Jeff Hiatt as a framework that lists the outcomes you need for change to be successful. For example, in the "desire" stage, you need to study the emotional reaction of your employees and address concerns that they may have by communicating with them effectively. Using a framework model that breaks down the process to a granular level offers deeper understanding on the impacts on everyone involved.
It is critical to bring people on the journey, which means listening to employees and allowing them to ask questions about the processes and showing them the benefits of the proposed change. By taking a holistic approach to the process, there will be less resistance to the transformation.
Who is responsible?
Who does the responsibility fall on to ensure that the change is implemented successfully? All senior leaders within an organisation should be part of managing any transformation program. Senior leaders need to understand that in their role, they have an accountability to successfully deliver change, and in their role, they need to champion the company and enable the process of managing change.
Direct people managers will be your greatest ally, they have the closest relationship to the employees being impacted. Direct managers can help affected employees gain a better understanding of why the change is necessary and effect its outcomes. Make sure you communicate their role in managing change by holding sessions with them and providing materials that will help support their role in this.
Change overall, needs to be a role that not only contributes to the employees, but the business' future itself. For that reason, senior leaders need to become change champions and managers to enable thoughtful application of it.
How to manage the journey
There are multiple ways in which the overall journey can be managed. For overall success, there needs to be effective communication. Always maintain consistent messaging about why the change is occurring in the business, how it will impact employees directly, how it will affect the success of the organisation and the progress of the plan itself.
Ensure that every step of the process is tracked and visible through a change management program, so teams can track what stage the project is currently at. This is also helpful for being able to celebrate short term wins of the project.
How to measure success
Once you are at the end of the final phase or the change process has been completed, it is easy to class its completion as a mark of success. Success can't just be measured at the final delivery stage. For true change to be embedded, it must be reinforced. Continue to check in with the team to ensure any new processes are fully embraced and regularly implemented throughout a normal working day. Set weekly check ins for the first few weeks as the changes are adopted by teams. Ensure during these check ins that any friction or pain points are addressed and solved. As the new processes become BAU, stretch to monthly and then quarterly check ins as the program matures.
If implemented, these key factors will contribute to giving your businesses ability to master change. Giving responsibility to your leaders to enable the change management process and giving a voice to your employees, means that there will be less resistance to transformation and a more transparent and clearly defined process for implementing change across the organisation. Support people on the journey and provide a safe environment in which employees can fail while adopting new ways of working. An established feedback loop, that is then acted upon, will allow iterations of the change to be updated as the business continues to move to address market opportunities.
B2B article | 3 columns block | salary guide, related salary advice, hays learning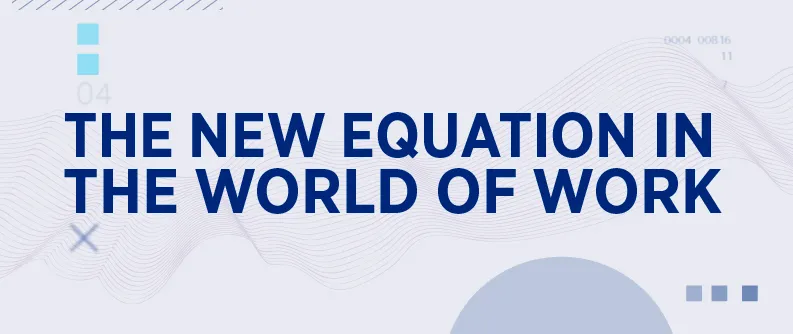 Hays Salary Guide 2022-2023
The annual Hays Salary Guide remains the definitive snapshot of salaries, workforce and recruiting trends for more than 1,250 jobs across the region.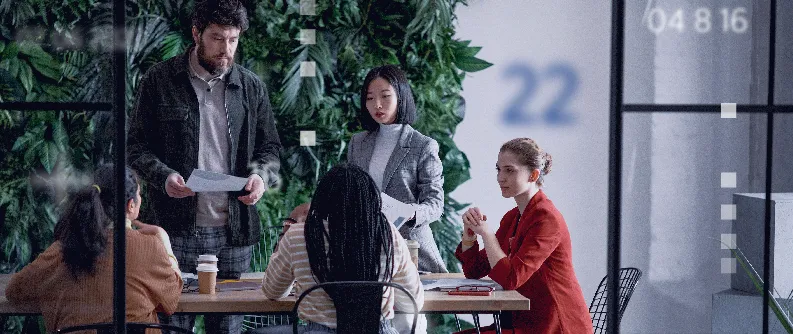 Free online staff training
Upskill your employees in key areas including work transition, professional excellence, and wellbeing with our free training platform, Hays Thrive.