Data science jobs - Main Region
Data Scientist Jobs


What does a Data Scientist do?
Fuelled by a growing amount of data availability and the progression of artificial intelligence, the demand for data science skills is rising exponentially. A Data Scientist uses available data sources and creates additional sources as required to extract meaningful insights that help organisations solve difficult problems. They combine computer science, mathematics and business acumen to uncover results that are used to make objective business decisions.
What skills does a Data Scientist need to have?
The knowledge and skillset of a Data Scientist exceed data analyst skills because they are required to develop complex models to predict market trends and future behaviours.

Data visualisation is the ability to present data driven insight in a user-friendly format that can be accessed by a variety of business stakeholders. An important asset for any Data Scientist, visual representations make it easier to identify patterns and trends. We recommend that candidates become familiar with interactive software such as Tableau, Power BI and Qlikview to succeed in this field.
Machine learning is continuously evolving, and basic levels of the concept are quickly becoming a standard requirement for Data Science jobs. This is an extension of mathematics as linear algebra is the backbone of machine learning.

A Data Scientist should be able to develop complex financial or operational models. This includes proficiency in algorithms such as regression, scenario analysis, modelling, simulation, clustering, neural networks, decision trees and beyond.

Working as a Data Scientist, a good knowledge of the languages Python, SAS, R, and Scala will help you go a long way. Proficiency across data environments and tools such as SQL (Tableau or Power BI) and experience across a cloud-based system such as AWS or Azure will provide candidates with greater versatility.
Data Scientist job responsibilities
Collect, gather, analyse, and then visualise information to create insights that will drive business solutions
Source additional information through the creation of new data and utilisation of any and all relevant statistical techniques, software packages, program languages and data infrastructure to resolve specific business issues
Use predictive modelling to optimise business goals and outcomes
Collaborate with other departments to develop and implement custom data models and algorithms
Extract insights from data and communicate these effectively using appropriate technologies to stakeholders and other relevant parties
Streamline and automate processes using artificial intelligence and machine learning
Skills and experience employers are looking for
One of the most interesting characteristics of Data Scientists is that they have varying backgrounds with respect to education and work experience. As an emerging role in the field of information technology, it is common for people to transition into a Data Scientist role via an alternate career path. This is because there are a myriad of employers seeking the expertise of a data scientist.

When recruiting, we have found that employers are interested in individuals who are accomplished in certain fundamental areas including:

Computer Science
Mathematics

Business Domain
Communication
Degrees in computer science and mathematics are the most common among data scientists. Advanced computer science skills are essential as employers are leaning on data scientists to be both problem solvers and developers. In the rapidly developing discipline of machine learning, sophisticated algorithms are created to learn from the data. Applicants with comprehensive computer science skills will be looked at favourably by employers.

Mathematics is a significant component in any data science job as concepts within mathematics are critical in identifying patterns and creating algorithms. Calculus, linear algebra, and statistics are three topics that are regularly used in Data Scientist jobs. It is important to understand principles of calculus and how they might impact your modelling.

Candidates who possess a genuine strength in probabilities and statistics will be in an advantageous position. Calculating the likelihood of an event is an intuitive concept that Data Scientists use daily when employing methods such as scenario analysis. In relation to statistics, you should be familiar with tree-based methods and competent in the application of validation techniques.

Business acumen relates to the knowledge and understanding of a particular field. Every industry has its own intricacies, and this should be recognised as an opportunity for you to gain a deep understanding of a particular field in order to stand out. This is also a reason why transitioning into a Data Scientist role is becoming more common. Learning industry intricacies is a gradual process that will be made easier if you can display strength in other fundamental areas such as computer science and mathematics.

The value of communication as a Data Science skill should not be underestimated. These skills are important during the discovery and goal phase but are more prevalent in the presentation of results. Data Scientists are typically required to communicate their results to key stakeholders, including executives. The ability to deliver results in a manner that is easy to understand, yet insightful and compelling, is where the value of a Data Scientist is exhibited. Employers are looking for Data Scientists who can tell them how the analysed data will impact their business.

If you are looking to transition into a Data Scientist role, do not be concerned if you do not tick all the boxes. Data Science is an expanding field that is constantly evolving to meet technological advances and changing demands. The general route to a Data Scientist is to progress from a BI Analyst or Data Analyst Role with academic understanding of Data Science concepts. Applicants with a background in computer science or mathematics can explore entry-level data analytics, business intelligence and data science jobs before progressing to a senior Data Scientist position.
​What type of employers hire Data Scientists?
There are no boundaries when it comes to the types of employers looking to hire data scientists. Finance, information technology and science are recognised as three of the leading industries when it comes to data science vacancies. In what is a real positive for candidates, an increasing amount of industries are looking to utilise data science. They include and are not limited to:
Finance - Data Scientists are in genuine demand in financial sectors such as banking, trading, and insurance. Employers are utilising data science to manage customer data, automate risk management, detect fraud, conduct algorithmic trading and real-time analysis.
Mining - A large portion of data science jobs in Australia are related to mining, quarrying and extraction of commodities (oil and gas). If you have a strong background in spectroscopy and/or geology, you may like to consider data science jobs in Perth.
Healthcare - Imaging is a key area as computers can learn to interpret images such as MRI's and X-rays. They can also identify patterns in data and detect tumours.
Marketing - Big data in marketing provides an opportunity to better understand the target audience. Data science can be applied to areas relating to customer engagement, retention, dynamic pricing, profiling, and search engine optimisation.
Information Technology - There are a substantial amount of opportunities for Data Scientists to stay within the field of information technology. Tech organisations rely heavily on Data Science. That includes software, hardware, extensions of offline business and online marketplaces.
Transport, Security and Defence - These fields may seem different by nature but share similarities with respect to data science. Facial recognition, fingerprinting, surveillance, and traffic analysis are all areas that provide data science jobs.
Other fields include engineering, manufacturing, wholesale trade, public administration, meteorology, and agriculture.
Technologies that a Data Scientist uses
These can be separated into several categories. The use of these technologies and requisite knowledge will vary based on employer. They include and are not limited to:

Basic Tools - Excel, VBA
Programming Languages - Python, R and SQL
Machine Learning & Artificial Intelligence – BigML and Apache (Spark, Hadoop etc)
Mathematics/Statistics - SAS and MATLAB
Data Visualisation - Tableau, D3.js, Qlikview, Microsoft BI
How much do Data Scientists earn?
Data Scientists are in high demand. Data science is an expanding field with lucrative career opportunities. As a result, the average salary for the industry continues to rise. For our latest guide on typical earnings as a Data Scientist, please refer to our
Hays Salary Guide
.
How to become a Data Scientist in Australia
The path to becoming a Data Scientist begins with an undergraduate degree in either mathematics, computer science or information technology.
An advanced degree (PhD or Masters) in a highly relevant discipline such as data science, statistics, engineering or comparable is then recommended.
Having a comprehensive understanding of programming languages and linear algebra is a considerable advantage if you wish to pursue a career path in data science.
There is a substantial amount of data science jobs in Australia. They are offered across a wide range of industries including finance, healthcare, mining, marketing, and information technology.
Jobs landing page promo boxes lower region KC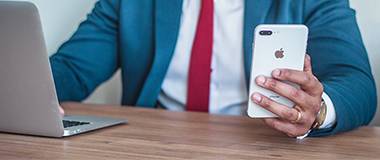 Create a job alert
Hays job alerts make your search for the ideal job as easy as possible.
Send us your CV
Send us your CV and start your search for a new job with job alerts, fast apply and more.
Salary checker
Find out if you are earning the salary you deserve with the Hays Salary Checker.
Data scientist jobs in Australia - promo