BI, Data & Analytics jobs main region jobs content NEW
BI, Data & Analytics jobs


As organisations continue to invest in protecting, managing and maximising their data, we understand that the key to successful data management and interpretation is ensuring the right people are deployed.
Hays Information Technology specialise in jobs across data science, data engineering, analytics and business intelligence across all industries.
We use various methods to match top talent with the right opportunity, whether that is a contract role or a new permanent opportunity to advance your career.
We provide a consultative approach that ensures an informative and seamless service for job seekers in this niche area. We keep up-to-date with the latest trends and technologies by attending and partnering on key industry events, networking with industry professionals and forming long lasting relationships with our candidates.
BI/ Data & Analytics jobs we recruit for but are not limited to:
BI Developer / Analyst
Head of Information
Business Intelligence Manager
Data Architect

Quantitative Analyst
Machine Learning Engineer
Data Visualisation
Deep Learning & AI (Artificial Intelligence)
Data Governance
Jobs landing page promo boxes lower region KC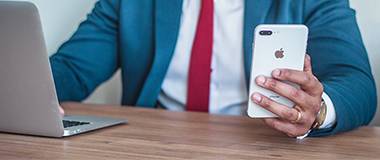 Create a job alert
Hays job alerts make your search for the ideal job as easy as possible.
Send us your CV
Send us your CV and start your search for a new job with job alerts, fast apply and more.
Salary checker
Find out if you are earning the salary you deserve with the Hays Salary Checker.