Defence | Main Region | UB
Defence recruitment service

Find defence personnel with Hays Defence
We are experts in recruiting skilled professionals for companies supporting Australia's defence sector. We work with private and public sector employers to find, engage and secure the people you need for your air, land or sea projects.
About Hays Defence
In 2010, we identified a growing skills shortage of key technical specialists for aviation, naval and land-based defence industry projects. In the years since, we've developed an unrivalled reputation as the largest and most successful recruitment services provider to major global defence primes. We're proud to say we've established ourselves as a true partner in this specialist engineering field.

We are also an approved supplier to the Capability Acquisition and Sustainment Group (CASG) via our extensive dealings with the greater Department of Defence in Canberra and our relationships with Major Service Providers (MSPs).

Working from a national network of offices, we recruit professionals for both acquisition and sustainment programs. Our team of dedicated consultants has access to an ever-growing database of defence, ITAR and federal police-cleared candidates with local expertise. We pride ourselves on putting the right person in the right role. Crucially, in an ever-changing recruitment market, our expertise and capability qualifies us to support our nation's strong and critical defence industry.

The market-leading growth and service levels achieved by Hays both domestically and internationally are the result of our specialist expertise and partnership approach with clients, which constantly evolves in response to changing needs.
At Hays Defence, these are just some of the air, land and sea roles we recruit for:
Directors
Operations Managers
Program / Project Managers
Bid / Capture / Business Development Managers
Commercial / Contract / Subcontract Managers
Engineering / Systems Engineering Managers
Mechanical / Electrical Designers / Engineers
Systems Integration Engineers
Verification and Validation Engineers
Systems Safety Engineering
Facilities and Security Specialists
Supply Chain and Logistics
Technical Trades
Warehouse and Stores Labour
Trade Compliance
Data Managers

Communications Engineers
Naval Architects
Analysts and Test Engineers
ILS Managers
Integrated Logistics Specialists
Data Management
Configuration Control / Managers
Project Planners / Schedulers
Manufacturing and Production
Quality Control / Assurance
Naval Maintenance Technicians
AME's / LAME's
Technical Writers
Training Specialists
Consultants
Avionics and Aerospace Engineers
Whether you have a challenging appointment to fill or multiple vacancy requirements, our consultants would be delighted to discuss how we can help you secure top defence professionals.
We're also able to share updates on the local defence jobs market and
defence salary trends
to help you make your recruitment decisions.
Gender diversity in defence recruitment
We know how important gender equality is to the defence industry. While progress is being made, there is still more work to do.

At Hays Defence, we are proud to call ourselves an equal opportunities employer and our equity, diversity and inclusion principles underpin our service. We will work with you to help meet your diversity targets and achieve the desired outcome. Learn more about
Supporting defence & veteran recruitment
Partnering with respected industry players to support veteran recruitment
Here at Hays Defence, our commitment to veterans and their ongoing career has been at the forefront of our success. With many of our team coming from veteran families, we work tirelessly to ensure that we support both veteran employment and veteran owned businesses.

Hugely passionate about the work we do, we take the time to get to know the organisations we recruit for and the candidates we represent, to deliver real results.

Our relationship with our veteran community goes beyond career advice; our valued veteran community has been fundamental in helping us understand their careers and how we can match their skills to ensure successful civilian transitions.

Expanding your talent pool
Veteran employment not only assists veterans transitioning from the defence forces, it also provides organisations with a larger and highly skilled talent pool. Our support of veteran owned businesses also enables us to further understand the challenges of veterans. These companies provide the perfect transition for veterans, allowing them to work in a business that truly understands their needs and development, while recognising and utilising their defence knowledge and expertise.
Our work with veteran owned and transition organisations
We partner with the following veteran owned businesses and veteran transition not-for-profit organisations:

RSL Queensland - Employment Program - Available National
RSL Queensland has been standing shoulder to shoulder with Australia's defence family for more than a century. They provide practical support and assistance to current and former ADF members and their families. One of their key services is the RSL Employment Program, which is tailor-made to support veterans and defence partners in their search for meaningful employment. Learn more at
rslemployment.com.au
.

RSL Queensland and Hays Defence
Hays Defence and the consultants at the RSL Employment Program support each other in finding opportunities for veterans. The RSL Employment Program has supplied us with skilled veterans for our clients and we have worked together on some larger campaigns. We have also referred veterans to the RSL Employment Program and assisted in supporting them through their career transition.
The Eighth Mile Consulting
Built on a foundation of service and mateship, The Eighth Mile Consulting is a veteran-owned business making an impact. From first-hand experience seeing the many sides of leadership, Directors David Neal and Jonathan Clark created the business to collaborate with organisations to improve their people, processes, products and profile.
"Good people, helping good people" are not just words on a board; to this organisation they represent a genuine value system and business approach that has enabled these two veterans to rapidly scale up project and change management capabilities. The Eighth Mile Consulting has supplemented their workshops, deliveries and consultancy with a developed suite of online services to companies and individuals looking to grow personally and professionally.
David and Jonathan have a large and ever-growing thought leadership presence on LinkedIn. Their approach, based on personal learnings, observations and experience, has seen them become highly influential leadership advisors. David's journey from serving in the Australian Army to building a successful business has even been featured in Forbes.
Learn more at
eighthmile.com.au
.
The Eighth Mile Consulting and Hays Defence
Hays Defence and The Eighth Mile Consulting have forged a strong bond sharing market knowledge. The offerings of David and Jonathan's business align with our Hays Defence business and they have assisted our clients with various solutions. The Eighth Mile Consulting go above and beyond to work with our team and we consider them part of our Hays Defence extended family.
Mirragin Consulting
Inspired by the potential of drones to reduce harm, Mirragin Consulting was founded by Robert Sutton, an Aviation Engineer who was pivotal in developing the Australian Army's drone program.
Mirragin Consulting (meaning Stars in the native Turrbal language of Brisbane) is a leading full-service consultancy company that strives to remove unnecessary risk in organisations and the wider community by implementing emerging technologies and tools such as drones and UAVs.
Since the company's inception, the Mirragin Consulting team has used their proven industry expertise to provide guidance and advice to Government, defence and commercial organisations that have since developed and improved their drone programs.
Mirragin Consulting has also signed The Soldier On Pledge to demonstrate their continued support of the veteran community through sustained employment, learning and participation. By building upon the team's vast expertise, Mirragin Consulting has proven itself to be an industry leader in providing lasting solutions for a range of businesses and industries. Learn more at
mirragin.com.au
.
Mirragin and Hays Defence
We have a symbiotic relationship with Mirragin. We have helped them expand their reach by recruiting high quality defence professionals for their projects. Meanwhile, we have been able to utilise Mirragin's network to place veterans into many roles.
Coras
Coras is an Australian owned consultancy delivering management services, business improvement, and other advisory services to a wide range of clients.
They're contemporary, dynamic and client focused, and they pride themselves on being a little different to other consultancies. Fusing innovative thinking with energy, passion, and a human, empathetic approach, Coras challenge norms, facilitate change, and deliver real value to their clients. They are extremely proud of the strong reputation they've built for the quality of their delivery. Coras thought leadership is highly respected, and are trusted advisors to their core clients.
How do Coras do it? With one key point of difference: their people. Their fearless tribe of consultants are individually recognised as specialists in their fields, are dedicated to making a difference and, most importantly, they love what they do. Learn more at
corrassolutions.com.au
Coras and Hays Defence
Hays Defence and Coras Solutions have a strong partnership based on the alignment of values across both organisations and a true passion for the defence industry. We have enjoyed assisting in the expansion of this niche consulting business across NSW, ACT, and SA by sourcing experienced defence professionals and identifying exceptional talent transitioning out of the defence forces searching for the next exciting step in their careers.
Employer specialism pages lower promo boxes KC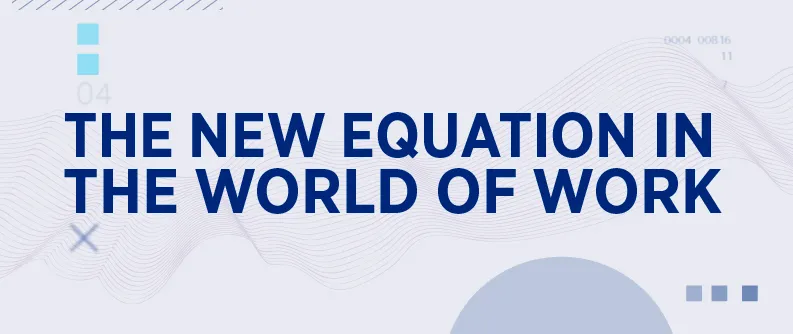 Hays Salary Guide
We offer all the information you need to support your hiring decisions.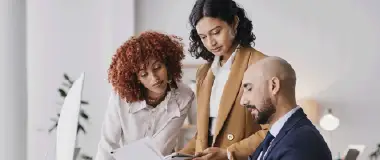 Register a vacancy
Have a vacancy to fill? Connect with Hays to find out how we can staff your business.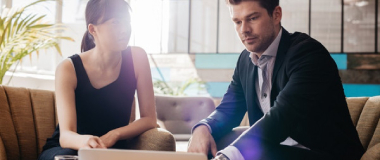 Employer insights
Read about recruitment trends in your industry and access exclusive insights from Hays.