Software Engineer Jobs - Main Region
Software Engineer Jobs


What does a Software Engineer do?
A Software Engineer is responsible for developing and maintaining software programs. To achieve this, a Software Engineer will analyse the needs of users and then design, build, and test applications that meet those requirements. A Software Engineer takes a collaborative approach with other IT professionals including Designers, Data Scientists and Project Managers. This is to ensure that the desired outcomes of the project and goals of an organisation are fulfilled.
What skills does a Software Engineer need to have?
In Australia the job description of a Software Engineer can be interchangeable with that of a Software Developer, however some organisations may suggest that a Software Developer's sole focus is coding on a specific application or function, where a Software Engineer looks at 'larger scale' solutions . Moreover, it can be argued that a Software Engineer is required to apply additional 'best practice' principles relating to the design, development, testing, maintenance, and review of the programs built by Software Developers.

Notwithstanding, programming is an imperative part of the role. A Software Engineer is expected to have a comprehensive knowledge and experience in using various programming languages. Some of these include: Java, Python, JavaScript and Kotlin. Experience with databases such as Microsoft SQL Server, MySQL, Oracle and MongoBD is highly desirable.

The ability to build and test software applications, possess excellent analytical skills and solve problems effectively on a variety of projects will be viewed upon favourably. A Software Engineer should be able to analyse user needs and software requirements before determining a feasible design within time and cost constraints. Those who have experience incorporating scientific analysis and mathematical models will be in an excelling position.

Programming is considered a major requirement of the role but the same applies to working within a team. Software Engineers work in collaboration with Designers, Business Analysts and Project Managers to achieve organisational goals. As a Software Engineer, you should be able to articulate project needs as well as discuss any obstacles or problems that may arise. Being flexible, open-minded and an excellent communicator will help you achieve this.
Software Engineer job responsibilities
Build, design and manage software systems
Gather information and define requirements needed to build the respective system or application
Consult with Designers, Business Analysts and Project Managers on the most effective way to create and implement the software
Write code and coordinate tests on the software to make sure all bugs are removed
Review their individual code and the code of their colleagues
Launch the program and continue to monitor up until the final release
Identify any limitations in current systems or processes and present viable solutions
Skills and experience employers are looking for:
Efficiency is a major goal for organisations across all industries and superior software is becoming a highly desirable solution. To achieve this, we have found that employers are looking for Software Engineers that meet the following criteria:
Core Skills

Multi-tasking
Attention to detail
Teamwork

Technical Skills

Programming and Coding
Software testing and debugging
Core Skills
Multi-tasking is high on the list of core skills needed to be a successful Software Engineer. Employers regularly require Software Engineers to manage numerous projects at any given point in time. This may mean dealing with alternate IT professionals and having to meet strict deadlines at different intervals of the design and development phase. 
This also places emphasis on the necessity for great attention to detail. Organisations rely on Software Engineers to build and review systems with the expectation that they will easily identify any bugs. This is critical to the process as bugs are inevitable, and a failure to recognise and rectify them quickly can result in a failed project.
Software Engineers should be able to work well within a team environment. In what is a collaborative role, employers are looking for individuals who have experience in stakeholder management. We have found that most Software Engineer jobs involve liaising with other members of engineering and production teams. 
Technical Skills
A substantial understanding of programming languages is required in a Software Engineer role. Java, JavaScript, Node.js, React.js, SQL, C# and Python are among the most common programming languages requested by employers. Those with extensive programming skills or additional certification will be in a position of strength.

Another major skill of a successful Software Engineer is to not only be a critical thinker, but to be able identify bugs in software in a timely and efficient manner. This is to be complemented by undertaking rigorous testing and structured analysis on the software to find a solution in the most cost-effective manner.
What type of employers hire Software Engineers?
The demand for Software Engineers has never been greater as many organisations have started to shift their business model approach towards a greater focus on the impact of technological assets especially software systems. Many industries as a result are seeking the expertise of a Software Engineer including:
Information Technology - The IT industry and Software Engineers are synonymous with one another with tech giants like Apple and Google investing heavily in Software Engineers. The success of IT companies can largely be attributed to Software Engineers building effective software systems which drive efficiency and ensure organisational goals are achieved.
Healthcare - We have found that this is a growing area looking to utilise the expertise of Software Engineers. The medical industry is going through a revolutionary phase with the adoption of cloud systems and the increased use of patient portals and analytics. This extends across several employers within the industry including hospitals, insurance companies and other healthcare providers.
Financial Institutions - There has been a big shift towards online banking by financial institutions and the role of the Software Engineer has never been more important. Speedy and cost-effective systems will be one of the major driving forces behind the job description of the Software Engineer in the financial sector.
Retail - In a similar predicament to financial institutions, shifting from shop fronts to an online presence. The Software Engineer will help build systems which capitalise on sales and track client data.
Public Sector and Defence - These sectors are aggressively hiring Software Engineers, particularly for their ability to develop cyber security systems and protocols. Organisations such as government agencies hold large amounts of extremely sensitive information. As a result, the development of systems to define, sort and protect sensitive data is critical.
Some of the other industries offering Software Engineer jobs include education, manufacturing, logistics and an array of consultancy firms.
Technologies that a Software Engineer uses
Programming Languages: Java, JavaScript, Node.js, React.js, C, CC++, and Python among others
Databases: Microsoft SQL Server, MySQL, Oracle, MongoDB
Other: Experience with UNIX, Linux and Cloud systems, e.g. AWS, Azure
Communication Platforms: Email, Slack, Teams, Zoom, Google Meets etc
General Software: MS Office or equivalent
How much do Software Engineers earn?
Software Engineers are amongst the highest earning IT professionals and are in high demand. Software Engineering presents an increasing amount of opportunities as the use of technology has become more prominent across a range of industries. For our latest guide on typical earnings as a Software Engineer, please refer to our
Hays Salary Guide.
How to become a Software Engineer in Australia
The career path to becoming a Software Engineer in Australia begins with formal tertiary qualification in IT such as Computer Science, Software Engineering, or a comparable undergraduate degree. Or short courses with online, 'in class-room' providers that teach specific areas/technologies.
Apply for internships and gain experience building software applications.
Expand your skill set. This may include becoming proficient in additional programming languages or expanding your knowledge on other key areas. This could include database architecture, strategic planning, or the emerging space of artificial intelligence (AI).
Gain formal recognition for your skills. Certification is available for a countless number of IT related skills. From Microsoft Azure to Amazon Web Services or Salesforce, these organisations offer formal certification.
Debug your resume. Software Engineers are in high demand and you need to ensure that your skills and qualifications are displayed in a manner which is clear for employers to see.
Attend Meetups, conferences and events that will help you improve your knowledge and share ideas with like-minded professionals
Jobs landing page promo boxes lower region KC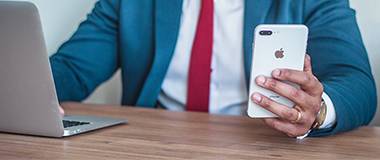 Create a job alert
Hays job alerts make your search for the ideal job as easy as possible.
Send us your CV
Send us your CV and start your search for a new job with job alerts, fast apply and more.
Salary checker
Find out if you are earning the salary you deserve with the Hays Salary Checker.
Software Engineer jobs RH menu