IT project manager jobs - Main Region
IT Project Manager Jobs


What does a Project Manager do?
A Project Manager is responsible for designing, planning, directing, executing, monitoring and completing a specific project for an organisation. To successfully do so, a Project Manager must ensure that a project is completed on time, within the set budget and in line with the scope of work.

More specifically, an IT Project Manager delivers cross-functional information technology projects that are expected to have a significant impact. They coordinate the work of other IT professionals and serve as a liaison between business and technical aspects of projects.

What skills does a Project Manager need to have?
The role of an IT Project Manager is project-based. This is important to note as every project is different and managers must be able to adapt. The team members may vary from task to task which makes people management an essential skill. IT Managers bring together a range of technology experts including computer programmers, systems analysts, software developers and user experience designers to ensure that the information technology needs of an organisation are met.
If there is one skill that an IT Project Manager must excel in it is communication. The ability to coordinate with internal colleagues and potentially negotiate with external resources is paramount. Through effective communication, a Project Manager can understand the implications of information and utilise it to solve problems and make decisions.
We have found that familiarity with project management software is becoming increasingly desirable. Not only do they provide an additional medium of communication, but they also allow Project Managers to allocate tasks, share files, maintain schedules and generate reports. Microsoft Project, Jira, monday.com, Trello and Basecamp are among a long list of software being used in Project Manager jobs.

The management of resources (financial, material and personnel) is another skillset that is considered valuable to be a successful IT Project Manager. Decisions on equipment, facilities and materials used have a direct impact on the viability of a project. They also play a part in determining whether it is completed within budget constraints. The same principles apply to personnel as it is the task of the Project Manager to motivate, develop and direct people so that they can produce a high output. The use of critical thinking to identify strengths and weaknesses of alternate solutions and conclusions is an additional skill that is not overlooked.
Project Manager job responsibilities
Analyse organisation needs and provide a technical solution, recommending IT strategies and procedures that are aligned with overarching goals
Develop project plans, identify resources required, set goals and allocate budget accordingly
Assemble and coordinate project team members, assign responsibilities and outline schedule
Utilise effective means of communication across all phases of the project to ensure on-time completion
Integrate information technologies that will promote optimal effectiveness
Research emerging technologies and how they can be used
Ensure that the network is both maintained and secure
Skills and experience employers are looking for
Technology plays a major role in modern day business operations. As a result, technological infrastructure affects key aspects including efficiency, growth and team culture. With respect to IT Project Managers, we have found that employers are looking for strength in the following areas:
Leadership
Strategy
Decision Making
Technical Knowledge
With people management making up a significant portion of an IT Project Manager's role, having excellent leadership skills will get the attention of employers. This extends beyond being an effective communicator, to a manager that can drive a team to its maximum performance. This is achieved by understanding individual differences in personnel relating to ability, interests, learning and motivation.

Decision making is often the difference between achieving project goals and failing to deliver. This enhances the value of persons who are exceptional critical thinkers. The ability to weigh the available options and consistently choose the best course of action decisively is seen as an invaluable asset by employers. Indecisiveness can put the brakes on a project and subsequently result in a failure to meet deadlines.

The same applies with respect to strategy. Understanding the business goals and developing a clear plan to deliver a project is key to the success of an IT Project Manager. You should be able to use IT to define, support and deliver a strategic plan. If you have experience in performing risk assessments and response strategies, be sure to make employers aware.

Anyone pursuing a role as an IT Project Manager should be competent and capable within the field of information technology. A sound understanding of key concepts such as computers, electronics, and programming is beneficial. When recruiting, employers also value technical skills such as project scheduling, financial modelling and performance tracking. As a Project Manager, you should always be in control and completely aware of what you are doing.
What type of employers hire Project Managers?
With organisations relying more on technology than ever before, an increasing amount of them are utilising IT Project Managers to provide solutions. The role may be required in any business, but we have found it particularly relevant in the following industries:
Technology – Employment opportunities exist across the entire technological sector including hardware, software and services.
Financial Services – Includes banking, wealth management, insurance and advisory. The shift to mobile and online transacting has resulted in more job vacancies.
Healthcare – Most medical records are now electronic making the the role of Project Managers critical to the healthcare industry.
Manufacturing – A strive for more efficient processes has produced additional IT Project Manager positions.
Retail – This applies to both extension of an offline business and online marketplaces.
Marketing – The evolution of digital marketing and mass adoption of the internet into everyday life has created an array of new roles including that of the IT Manager and Agile Project Manager.
Technologies Project Managers use
Project Management Software: Microsoft Project, Jira, monday.com, Trello and Basecamp
Communication Platforms: Slack, Teams etc
Software Suite: MS Office or equivalent
Other: Programming languages
How much do Project Managers earn?
The continuous rise in the use of technology in business is creating extensive employment opportunities for IT Project Managers. Salaries vary depending on the industry, roles, responsibilities and expectations. For our latest guide on typical earnings as an IT Project Manager, please refer to our 'Hays Salary Guide'.
How to become a Project Manager in Australia?
To become an IT Project Manager, an undergraduate degree in computer science or information technology would provide the best foundation.
Several years within the field of IT will allow you to gain the necessary experience and intricate knowledge required to further progress.
Any time spent supervising individuals will serve as an ideal springboard into a potential management position.
A role as an IT Project Manager is likely to require additional accreditation. This may be achieved through post-graduate studies or acceptable professional certification.
Jobs landing page promo boxes lower region KC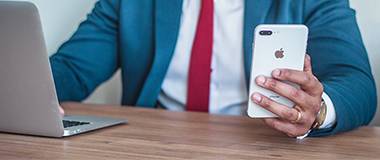 Create a job alert
Hays job alerts make your search for the ideal job as easy as possible.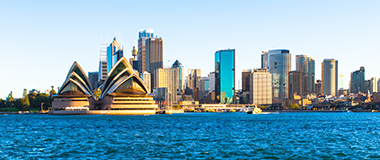 Contact us
Hays has offices across all states and territories to help with your local job search.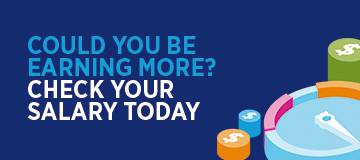 Salary checker
Find out if you are earning the salary you deserve with the Hays salary checker.
Send us your CV
Send us your CV and start your search for a new job with job alerts, fast apply and more.