Change Manager Jobs - Main Region
Change Manager jobs


What is Change Management?
Change Management refers to the methods and processes in which an organisation describes and implements changes. The role of the Change Manager is to develop a structured approach to change that will ensure a beneficial transition with minimal disruption. The process is then used by the organisation to prepare, train and support individuals to successfully adopt change with the goal of driving organisational success.
What does an IT Change Manager do?
When looking at IT specifically, a Change Manager will lead any organisational changes relating to IT infrastructure. They manage all aspects of the project including design, development, and delivery. Their task is to control risk and keep disruptions to a minimum by implementing a process that will safeguard services against any unnecessary errors.
What skills does an IT Change Manager need to have?
There is a need for change in every aspect of an organisation and IT is an area which is often found at the top of the list. IT Change Management makes it easier for an organisation to make changes to its IT infrastructure. As a Change Manager, you will need to have extensive knowledge of the IT Service Management (ITSM) process and the most appropriate way to apply it to an organisation.
The process used by an IT Manager is supposed to prioritise, authorise, approve, schedule and implement any changes to the IT infrastructure in a proactive manner. An effective Change Manager should implement changes more quickly, be able to easily trace all changes and pinpoint any issues that may arise.
Being able to support the design, development and delivery is a desired skill. Experience working with ITIL frameworks is desired as is a history leading a tech-based team. An IT Change Manager is expected to maximise value to an organisation by creating more efficient processes and services.
Extensive knowledge on Change Management tools will be beneficial. This may include prior use of flowcharts and Gantt charts along with familiarity of the principles of Change Management. Awareness of alternate change models such as the Seven R's, ADKAR, Kotter's 8 and Lewin's will display a deeper understanding of Change Management.
Change Manager job responsibilities
Effectively identify whether the nature of the changes required; standard, normal, or emergency
Assess the potential impact of the proposed changes to IT infrastructure
Support the design, development and delivery of an effective Change Management strategy
Display outstanding communication skills (both written and verbal) throughout the Change Management process
Build excellent working relationships with internal and external stakeholders
Proven time management skills with ability to meet deadlines
Applying recognised Change Management techniques
Mitigate risk by analysing and preparing a risk management process
Where necessary, create, implement and manage an effective training strategy to support any technological transitions
Measure success and monitor changes to provide ongoing service improvement methods and techniques
Skills and experience employers are looking for
In business, no two days are the same and effective Change Management allows organisations to maintain a constant state of evolution. Employers are looking for Change Managers that can facilitate periods of change while allowing employees to remain both motivated and productive during technological transition. We have found that employers are looking for strength in the following areas:
Communication
Leadership
Knowledge
Business Acumen
As is the case in any management role, communication is an essential skill, but it is even more critical for Change Managers. Employers are looking for individuals who can mitigate employee resistance and enhance collaboration at every level. The effect of such is better feedback from employees which is pivotal as they are the key drivers of successful change. The ability to communicate your vision, plan and program's benefits in a transparent manner will be beneficial.
Those with great communication skills have the foundations for being good leaders, but it is the outcome of those communications which determine your success as a leader. Employers are looking for Change Managers who can enhance motivation, morale, and productivity. Having a clear vision and being able to interpret it to an organisation will assist during a transitional period.
Soft skills are particularly important to employers, but they alone do not suffice in Change Management. Knowledge of Change Management principles and best practices are considered as essential by employers. This includes applying change models and implementing frameworks to facilitate change.
We strongly encourage you to specify in your resume any areas of expertise with respect to business acumen. An in-depth understanding and experience within a particular industry should be noted. Understanding certain business disciplines outside of IT will be looked at favourably by employers.
What type of employers hire Change Managers?
We are seeing an increasing number of organisations label IT as an area of improvement. With the demand for instant change, the importance and demand for experienced Change Managers is on the rise. This is the case across a range of industries including:
Public Administration – The government sector has been one of the slowest at incorporating digital technologies. It means that IT Change Manager jobs exist across all levels of government (local, state and federal). One example is the education sector where the use of technology in teaching aids is becoming more prominent. This is an industry experiencing major overhauls in IT infrastructure.
Transport and Logistics – Technology has quickly become a key component of all transport and logistics organisations. From warehouse robotics to the increase in use of autonomous vehicles and sustainable power, there is an abundance of Change Manager jobs available.
Information Technology – Staying within the IT sector is always an option for Change Managers. Information technology companies are among the first to adopt new technologies, particularly in software development. This is an industry where employee resistance is not as prominent due to knowledge. Technical skills and the ability to translate the vision are qualities that employers are looking for.
Manufacturing – We have seen the role of technology in manufacturing increase exponentially. The tools, parts and even labour used to produce goods all rely on information technologies and systems. Candidates familiar with the manufacturing Change Management process will be in an advantageous position.
Fintech – Financial technology is the future of financial services. Many of these organisations are led by financial services professionals who do not have the requisite IT knowledge to implement change effectively. The rate of payments and money management executed online is soaring, as is the demand for IT Change Managers in fintech. Those with experience in the finance sector will be well-positioned for such roles.
Other industries offering jobs in IT Change Management include marketing, telecommunications, engineering, eCommerce, mining, and retail.
Tools and software Change Managers use
Change Management Tools: Jira, monday.com, Trello or comparable
Data Visualisation Software: Tableau or comparable
Communication Platforms: Email, Slack, Teams, Zoom, Google Meets etc
General Software: MS Office or equivalent
Useful: Familiarity with HCM, CRM or ERP software
Other: Programming languages
We strongly advise that on your resume you list all software/tools that you are proficient in as they may help you stand out to employers in a specific industry.
How much do Change Managers earn?
Constant changes to technology and the impact of macroeconomic factors are putting organisations under pressure to improve their IT infrastructure. This is welcoming news for those with Change Management qualifications. For our latest guide on typical IT Change Manager salary packages, please refer to our Hays Salary Guide.
How to become a Change Manager in Australia?
If you are seeking a career in Change Management, a bachelor degree in business is the ideal starting point. Suitable majors include management, human resources, business administration and international business.
The next step is to develop a set of core skills that are required for a management position. This includes communication skills, stakeholder management, leadership, and business acumen.
Consider enhancing your qualifications in project management. There are a range of courses available which provide certification in Change Management. The Change Management Institute and Prosci run globally recognised Change Management Programs.
Get accredited. This applies to persons in Change Management or those who may already have extensive managerial experience and are looking to transition into a Change Manager role. Have your capabilities formally recognised and stand out from the crowd.
Jobs landing page promo boxes lower region KC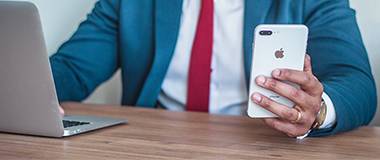 Create a job alert
Hays job alerts make your search for the ideal job as easy as possible.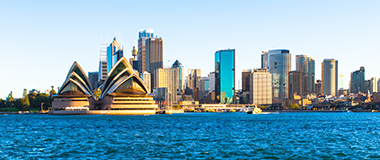 Contact us
Hays has offices across all states and territories to help with your local job search.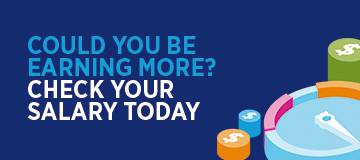 Salary checker
Find out if you are earning the salary you deserve with the Hays salary checker.
Change Manager jobs in Australia - promo
Send us your CV
Send us your CV and start your search for a new job with job alerts, fast apply and more.