Business Analyst jobs - Main Region
Business Analyst jobs


What does a Business Analyst do?
The role of a Business Analyst is to act as a conduit between the technology teams and the business to assist in identifying and implementing organisational changes whether they be process, systems, products or in some cases regulatory changes. They bridge the gap between technical specialists, project managers and executive leadership groups ensuring that solutions are effectively defined and delivered. A Business Analyst works with key stakeholders in any area of an organisation to assess processes, determine and define requirements and implement validated recommendations.
What skills does an IT Business Analyst need to have?
A Business Analyst is required to employ a range of skills throughout the lifecycle of a project, however critical thinking, consultation, facilitation and strong written and verbal communication skills are essential throughout the discovery, development and delivery phases.

Business Analysts are often the first person assigned to scope out and determine if a project is viable and then secure funding through the creation and maintenance of a business case. If the project is then approved by the business, they are expected to contribute using the "as is" and "to be" processes. In the initial stages, a Business Analyst must be able to understand and define the "as is" – otherwise known as the current state of the business. This may relate to several areas including process, organisational structure, or technology. Business Analysts are expected to utilise interpersonal and consultative skills to conduct stakeholder analysis, eliciting requirements from key stakeholder groups through a variety of facilitation methods including interviews and workshops. This allows them to discover the expectations of primary stakeholders and the key reasons behind a project.

Once the requirements of a project have been determined and documented, a Business Analyst should be able to provide a clear, concise, and actionable list of the "to be" – or future state, requirements. Being able to define the scope of work will ensure that the appropriate analysis is conducted to achieve the desired outcomes. Strong business acumen and knowledge of business analysis models will help you stand out in this aspect.

Analytical thinking and excellent problem-solving skills are more required than desired. A key component of a Business Analyst role is to recommend solutions that will help an organisation achieve its goals. Bridging the gap between IT processes and the business may include the modification of processes, services, products, or software. A Business Analyst should subsequently be able to assess the value created by the solution, effectively communicate the findings and recommendations along with suggesting any complementary projects. Successful Business Analysts are detail-orientated and proficient at delivering a high level of accuracy.
Business Analyst job responsibilities
Gather and analyse critical information and data, eliciting and documenting functional and non-functional (technical) requirements
Managing the "as is" and "to be" process
Discover primary business objectives by analysing processes, technologies and systems
Business process mapping: Provide clear, concise project plans and effectively manage them
Liaise with other IT professionals such as developers, administrators and system architects to ensure solutions are correctly implemented
Build, develop and maintain strong working relationships with internal and external stakeholders
Utilise excellent communication skills to manage expectations, maximise output and present critical information such as recommendations
Identify areas of improvement by outlining problems, opportunities and solutions which are to be reported back to stakeholders
Skills and experience employers are looking for
The drive for constant improvement has seen organisations turn to business analysis in the pursuit of gaining an edge over competitors. Moreover, the rapid progression of technological advancement has resulted in IT becoming a critical component of any organisation. We have found that the Business Analyst skills and experience employers require fall under two categories:
Fundamental Skills

Research
Critical Thinking
Problem Solving
Communication
Facilitation

Technical Skills

Solutions Development
Data Models/Database expertise
User Acceptance Testing (UAT)
Process Modelling (BPMN)
Data Visualisation
Being able to display experience in systems development will be recognised as a valuable skill by employers. The process of being able to evaluate requirements, select the appropriate solution and implement it successfully is what employers are looking for.

The ability to recognise problems and find solutions are core fundamental skills which successful Business Analysts have. A Business Analyst should be skilled at improving, modifying, or creating new information systems, processes, services, products, or software. Understanding data is presumed by employers while critical problem-solving skills and the capacity to manage multiple tasks are considered invaluable.

Employers have indicated that an underrated asset of an excellent Business Analyst is communication. Certain aspects of a business such as information technology can be difficult to understand for key stakeholders who do not possess technical knowledge. In many cases, the Business Analyst is seen as the bridge and translator between IT systems and an organisation. Excellent interpersonal skills and strength in presenting recommendations are fundamental to the success of a Business Analyst.

What type of employers hire Business Analysts?
The list of organisations seeking the expertise of a Business Analyst is growing. You will find that in many cases the types of employers seem unrelated. This further emphasises the importance of a Business Analyst with roles available in many of the following areas:
Information Technology
– Communication is not as essential in this space as fellow IT professionals are familiar with technical terms. Strong technical and problem-solving skills are in demand for roles in this sector.
Financial Services
– Regulatory reform change, predominantly on the back of the Australian Government's Royal Commission into the misconduct in the banking, superannuation and financial services industry has driven demand for Business Analysts within this domain, focusing on business-process changes and improvement.
Manufacturing
– New technologies require new processes in the ever-evolving manufacturing industry. Consequently, the need for development, maintenance, and use of technological systems has been further enhanced.
Mining
– Great opportunities for those with solution architecture skills.
Construction
– As the role of technology becomes more significant in construction, employers are looking to close the gap between business and IT. A strong understanding of business processes and excellent communication skills will have you well placed.
Public Administration
– The public sector has been relatively slow to adopt digital technologies. It means that IT Business Analyst jobs exist across all levels of government (local, state, and federal).
Ecommerce/Retail
– Ecommerce businesses are constantly looking to design, build, test and integrate new systems. Experience in Agile environments, ERP solutions or as a Systems Analyst will help you stand out to these employers.
Other industries offering IT Business Analyst jobs include logistics, telecommunications, marketing, and engineering among others.
Business analytics tools and software Business Analysts use
Business Analytics Software: Google Analytics, Tableau, Excel
Business Management Suite: Oracle NetSuite or equivalent
Communication Platforms: Email, Slack, Teams, Zoom, Google Meets etc
General Software: MS Office or equivalent
Programming languages: SQL
We strongly advise that you list all software or tools that you are proficient in as they may help you stand out to employers in a specific industry.

How much do Business Analysts earn?
With more data available to organisations than ever before, there is great demand for effective IT systems and processes. This has created a large amount of Business Analyst roles across a broad range of contrasting industries. Consequently, salaries vary depending on the industry, responsibilities, and expectations. For our latest guide on typical Business Analyst salary packages, please refer to our
Hays Salary Guide
.
How to become a Business Analyst in Australia?
A bachelor's degree in business administration, information science, information systems or a related field will provide a good foundation.
Identify your transferable skills and unique qualifications to help your positioning. Finding the right job to complement your skillset could be the difference-maker.
Learn about business analysis. The Business Analysis Body of Knowledge (BABOK) is a global reference guide for Business Analysts.
Approach your work with a Business Analyst's mindset and seek tangible feedback from superiors. This could involve sharing your career goals or asking for opportunities to practice Business Analyst techniques. Doing so would also allow you to demonstrate any technical and fundamental skills.
Additional certification and education such as from PM Partners or the International Institute of Business Analysis (IIBA). This applies to those practicing as Business Analysts or those looking to shift into an IT Business Analyst role.
Jobs landing page promo boxes lower region KC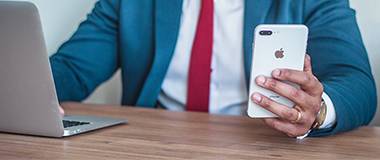 Create a job alert
Hays job alerts make your search for the ideal job as easy as possible.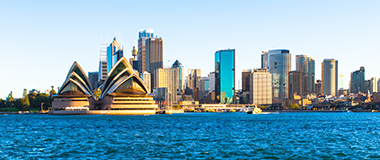 Contact us
Hays has offices across all states and territories to help with your local job search.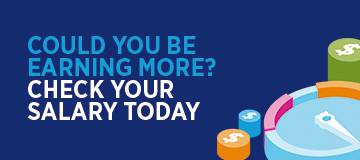 Salary checker
Find out if you are earning the salary you deserve with the Hays salary checker.
Business Analyst jobs in Australia - promo
Send us your CV
Send us your CV and start your search for a new job with job alerts, fast apply and more.