Hays Toowomba


Toowoomba's top recruitment agency
Find your next job with Hays, the leading recruitment agency in Toowoomba. Our local recruitment experts specialise in helping skilled professionals find their next job across a range of industries, including
accountancy & finance
,
logistics
,
oil & gas
,
construction
, and more.
With a team of experienced recruitment consultants and connections with the region's top employers hiring local jobs, Hays is in a great position to help you with your career move. If you're a business or hiring manager
looking for talented staff
, Hays is prepared to help you with your recruitment process and find the best people to join your team.
Start browsing jobs today and take your career to the next stage!
Contact Hays to find permanent, temporary and contract Toowoomba jobs
Hays makes it easy for you to find a suitable job no matter your career stage. Our list of permanent, temporary and contract jobs is always being updated and covers all major industries and locations in Toowoomba and surrounding towns like Millmerran and Crows Nest.
Contact our employment agency in Toowoomba to engage one of our recruitment consultants to help you identify your next suitable job. You can also start
browsing our advertised jobs
and apply to them directly with your resume, or
send us your CV
to get notified when the next closest job match arises.
Find articles to help you with your job search and career management on our
Career Advice
hub. Topics covered include everything from
CV writing
to
interview tips
and more to help you achieve success in your job search and beyond.
Explore jobs in Toowoomba and benefit from our industry knowledge in your area of expertise:
3 stack industry promo block | TS
Find the right job in Toowoomba with Hays
Our passionate recruitment consultants will work with you to find a role that suits your skills and experience, matches your work preferences and salary expectations, and gives you a chance to grow your career.
Regardless of what career stage you're at, Hay's recruiting experts are prepared to help you find a suitable role. Our list of jobs is routinely updated, so even if you can't find the right role today, there's a good chance something great will arise soon. We encourage you to
set up job alerts
so you can stay on top of relevant roles as they get posted on our website.
Reach out to our recruitment agency in Toowoomba and get your job search off to a great start.
Let Hay's recruiters help you attract top local talent
If you're a business or hiring manager, let Hays assist with your recruitment needs and find great staff for your team. We'll take care of finding suitable candidates while you focus on other aspects of your business. Our team will work with you through each stage of the recruitment process, from establishing the unique needs of the role, deploying a sourcing strategy to acquire top candidates, screening and interviews, through to the final steps of appointment and aftercare.
Register a vacancy today
or use the details below to contact our employment agency in Toowoomba and ask about our recruitment services.
HaysSearchEntityForm Portlet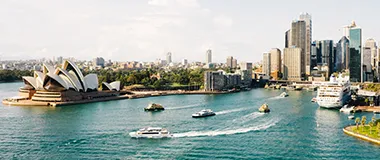 Find my nearest office
Hays has offices across all states and territories. Contact us to discuss your recruitment needs.