Resources & Mining Jobs in Australia from Hays
Hays Resources & Mining Jobs in Australia



As the heavy industry and mining recruiting experts, we work in partnership with the mining, heavy industrial, bulk chemical production, power and primary industries and have gained a reputation for making unparalleled matches between jobseekers and employers.
Operating from offices across Australia, we have a broad network and meet with more employers to ensure we always have a range of exciting vacancies on offer with engineering companies, contractors and large mining principals. This puts us in a strong position to help you achieve your career ambitions.
Resources & Mining jobs we specialise in
We have a comprehensive range of mining jobs available, from mining operations jobs such as geologist, pit technician, surveyor and maintenance jobs, to heavy industrial construction jobs such as contracts administrator, project manager, mechanical and electrical engineer, mining engineer, OH&S and FIFO (fly-in-fly-out) jobs.
We also recruit for trades and labour jobs in the resources and mining industry, such as HV electrician, mill operator, driller, welder/boilermaker and rigger jobs.
So, whether you are looking for a permanent position, contract role or temporary assignment, we'll connect you with the right job for you.
Resources & Mining roles we recruit for:
Production Jobs

Underground Mining Engineer
Underground Geotechnical Engineer
Geotechnical Engineer
Driller
Drill & Blast Engineers
Mining Planning Engineers
Shotfirers
Open Pit Mining Engineers
Mining Managers
Surveyors

Process & Laboratory Jobs

Process Technician
Sample Preparation Technician
Laboratory Technician
Metallurgist
Process Engineer

Fixed Plant Jobs

Electrician
Electrical & Instrumentation Technician
Planner
Project Engineer
Reliability Engineer
Electrical Engineer
Mechanical Fitter
Process Technician

Safety & Training Jobs

Safety Advisors
Safety Superintendents
Electrical Safety Officer (ESO)
Trainer & Assessors
Environmental Advisors

Mobile Plant Jobs

Underground Heavy Diesel Fitter
Heavy Diesel Fitter
Dump Truck Operator (DTO)
All Rounder
Excavator Operator
Boilermaker
High Voltage Electrician
Underground Auto Electrician
Auto Electrician
Light Vehicle (LV) Mechanic

Exploration Jobs

Rig Geologist
Field Assistant
RC Driller
Drill Fitter
Project Geologist
Exploration Geologist
Our resources & mining regional coverage spans:
Pilbara
Goldfields
South West
Bowen Basin
South Australia
Perth
Kalgoorlie
Bunbury
Townsville
Brisbane
Resources & Mining job market advice
Our consultants have unparalleled recruiting expertise and an in-depth knowledge of Australia's resources & mining jobs market. This allows us to offer a range of career advice, ranging from CV tips to interview advice and typical salaries. It's advice like this that allows us to guide you through every stage of your next job search as well as through your lifelong career.
An innovative approach to finding your next job in Resources & Mining
We've equipped our consultants with the latest innovative technology to ensure they can find the ideal match between candidate and job more quickly and effectively than ever before. This includes utilising data science tools and digital technologies through our 'Find & Engage' solution and investing in artificial intelligence techniques and machine learning tools.
Regardless of the resources and mining job you're looking for, we believe that the right job can transform a person's life and the right person can transform an organisation. We have the technology, depth of expertise and market insight to make that happen.
Start your job search
Search for resources and mining jobs below or speak to a recruiting expert at your local Hays office to find out more about our services.
What else can you do to aid your Resources & Mining job search?
View all 282 jobs
Jobs landing page promo boxes lower region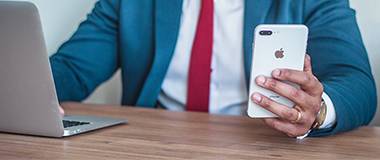 Create a job alert
Hays job alerts make your search for the ideal job as easy as possible.
Send us your CV
Send us your CV and start your search for a new job with job alerts, fast apply and more.
Salary checker
Find out if you are earning the salary you deserve with the Hays Salary Checker.
Resources & Mining insights RH menu